Interactive arts laboratory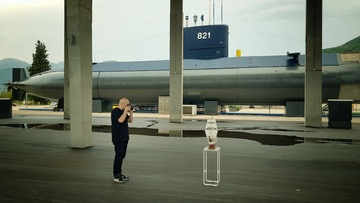 CURIOUS
CURIOUS / Culture as a Unique Resource to Inspire, Outreach & Understand Science
During 2021 and 2022, the Laboratory of Interactive Arts will participate in the realization of the project called CURIOUS - Culture as a Unique Resource to Inspire, Outreach & Understand Science,  in collaboration with partner organizations from Italy (Arditodesìo Theatre Company), Bulgaria (Arte Urbana Collectif) and Belgium (Arenberg Theatre), and with the support of Creative Europe.
Curious was founded on the belief that significant changes are necessary so that the global community is able to deal with all the challenges it faces. Even though there are scientific implications that could provide solutions for any current or future crisis, the fact that there is a gap between people who understand results of scientific research and take measures accordingly, and those who do not, holds society back as a whole and puts people at risk of being influenced by fake news and scientific denialism.
Cultural activities, including theatre and other arts, when adequately used, can be the cornerstone to facilitate the connection between society and science.
So how might we use culture and the arts to generate a better understanding of science, its methods and implications?
CURIOUS relies upon the experience of the Jet Propulsion Theatre (JPT), an Arditodesìo project started in 2012 whose mission is to research, build capacity and showcase the power of performing arts to communicate science. JPT has connected artists, scientists and audiences through ground-breaking artscience productions. With this background, Arditodesìo will coach the partners in creating their own Augmented Lectures, which will tour Europe to be performed at the 8 Theatre of Wonder (ToW) Festivals we plan.
In October 2021, the first Theater of Wonder Festival will be held at the Faculty of Dramatic Arts, where artscience performances will be shown, as well as Augmented Lectures formats. Other than this innovative format, the festival incorporates accompanying programs that will be made in collaboration with the Center for the Promotion of Science.
CURIOUS will build on the rich and complementary experience of the consortium to further pioneer experimentation and research in using Culture as a Unique Resource to Inspire, Outreach & Understand Science.
By participating in this project, the Laboratory of Interactive Art continues its work in different research processes which include interdisciplinary, theoretical, and practical approaches when it comes to production of artistic content oriented towards new technologies.
For more information about the project, please visit https://www.projectcurious.eu/